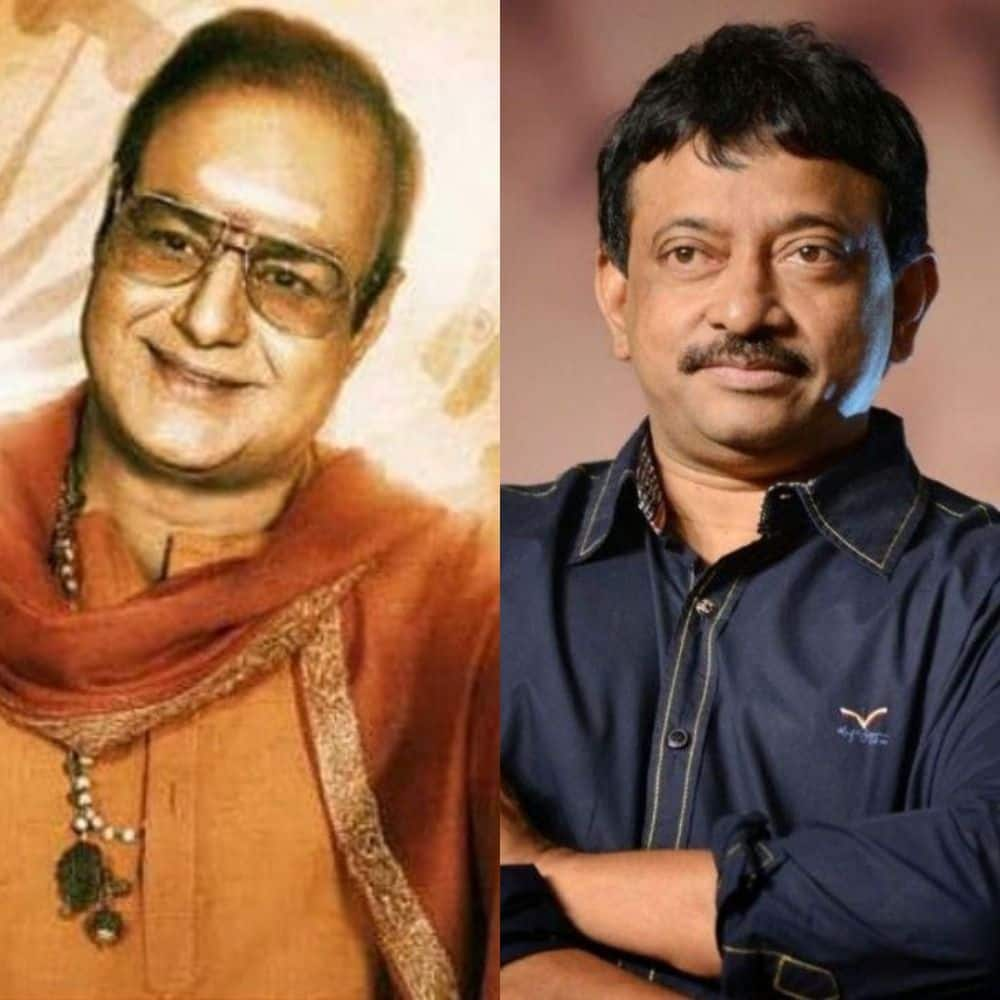 Ram Gopal Varma is back in the spotlight, and this time for a new controversy. RGV aka Ram Gopal Varma has recently release a single 'Vennupotu' from Lakshmi's NTR, which is going viral. The is based on famous backstabbing to NTR. It is known news that Krish is also directing NTR biopic which is being made in two parts, and Nandamuri Balakrishna is playing the lead role of his father and legendary actor Nandamuri Taraka Rama Rao. Recently Krish also released a song Rajarshi, which has got 1,648,656 views on YouTube in 12 days whereas Vennupotu has got 1,672,733 views on Youtube in just 2 days. Ram Gopal Varma compared the songs and wrote, "Hey @kalyanimalik31 , Your vennupotu song from #LakshmisNTR got more views in 2 days than 12 days of ur brother @mmkeeravaani 's song from NTR biopic ..This proves that NTR from heaven is blessing you and @sirasri SatyamevaJayate." "Hey @mmkeeravaani I am sure you are very happy for your brother @kalyanimalik31 's achievement"
Ram Gopal Varma again wrote, "50 thousand people voted and nearly 70% voted for Lakshmi's NTR and only 30% voted for NTR biopic ..Truth Wins ..Satyamevajayate..NTR gaaru blessed the team of #LakshmisNTR from Heaven:
 Ram Gopal Varam is directly targeting NTR team and Andhra Pradesh Chief Minister Chandrababu Naidu.
RGV's upcoming film 'Lakshmi's NTR's Vennupotu suggests that Chandrababu Naidu backstabbed Telugu Desam Party founder NT Rama Rao.
 In the complaint to Kurnool II Town police, Mohan Reddy said, "The meaning of the Vennupotu  song conveys as if our Chandrababu Naidu had plotted a conspiracy and back stabbed Ex. Chief Minister of Andhra Pradesh Nandamuri Taraka Rama Rao ."
During the media interaction, Mohan Reddy said that Ram Gopal Varma should be booked for defamation, and that a criminal case should be filed against him. He added that besides the director, other artists including the music composer, singers and lyricists should be booked for this objectionable song.
Not Me pic.twitter.com/dNdGYSxHfH

— Ram Gopal Varma (@RGVzoomin) December 23, 2018
Hey @kalyanimalik31 , Your vennupotu song from #LakshmisNTR got more views in 2 days than 12 days of ur brother @mmkeeravaani 's song from NTR biopic ..This proves that NTR from heaven is blessing you and @sirasri SatyamevaJayate pic.twitter.com/S5zilMVypo

— Ram Gopal Varma (@RGVzoomin) December 23, 2018